HOME APPRAISALS CURRENT SALE WHAT'S COMING UP DISPOSITION SERVICES VEHICLES COINS & JEWELRY
VEHICLES FOR SALE
CURRENTLY FOR SALE
nothing for sale, please check back
COMING SOON
HIGHLY RECOMMENDED:
Looking for an honest car dealer? (we are lucky in the Portland area to have at least three), very knowledgeable, no pressure, all their cars are thoroughly checked out and ready to go, or they will act as a broker for the new or used car you are looking for. I have purchased and sold cars to all of these guys, and recommend them highly.
Dan Carpenter (broker) http://www.yourcarcompany.net
(503) 657-7110
Dale Mathews (vintage car dealer) http://www.memorylaneclassiccars.com/
2608 SE Holgate, Portland, OR 97202 (503) 231-1940
Vince Powell (car dealer) http://www.powellmotors.net
226 NE Grand, Portland, OR (503)-233-4889
HONEST AUTO SERVICE
(Also a very short list)
Munson's Japanese Auto Repair http://www.hondatoyotaservice.com/index.html
13206 NE 4th Plain Rd. A5
Vancouver, Washington 98682 (360) 253-5339


ALL VEHICLES BELOW THIS LINE HAVE BEEN SOLD, SOME SEVERAL YEARS AGO!
This is not a comprehensive list, I have sold many more cars than are listed here.
Please do not contact me about cars that are listed as sold, because,
well, they are sold and I don't have them any more.........
Sold! (in 2023)
2004 Toyota Sienna, partial conversion, sleeps 1, 325000 miles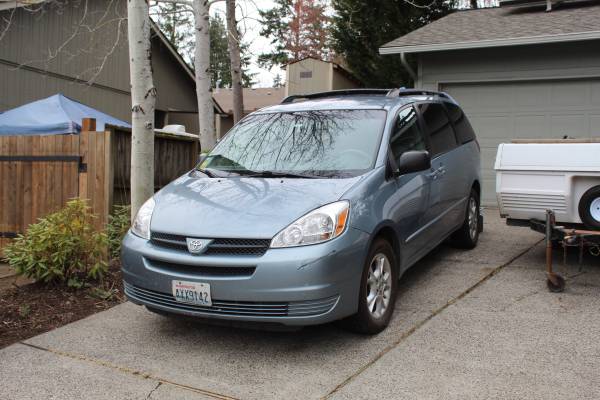 1994 Colman Destiny by Fleetwood folding camper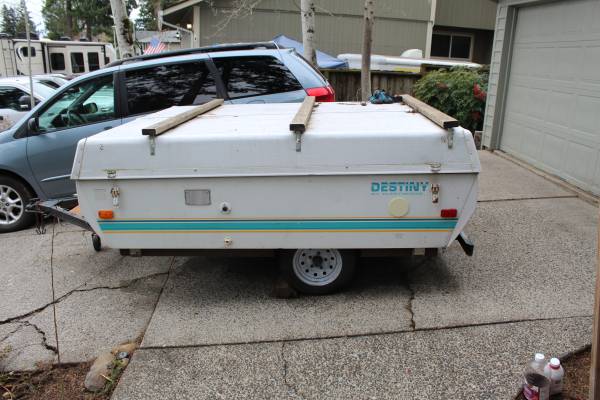 Sold! (in 2022)
1982 Chevy G20 Work Van not running, poor condition, we sell it all
1964 Thunderbird, Landau top, been sitting since 1998
2013 Hyundai Sonata Sedan Limited, 83000 miles
Gray metallic/gray leather, top trim line with moon roof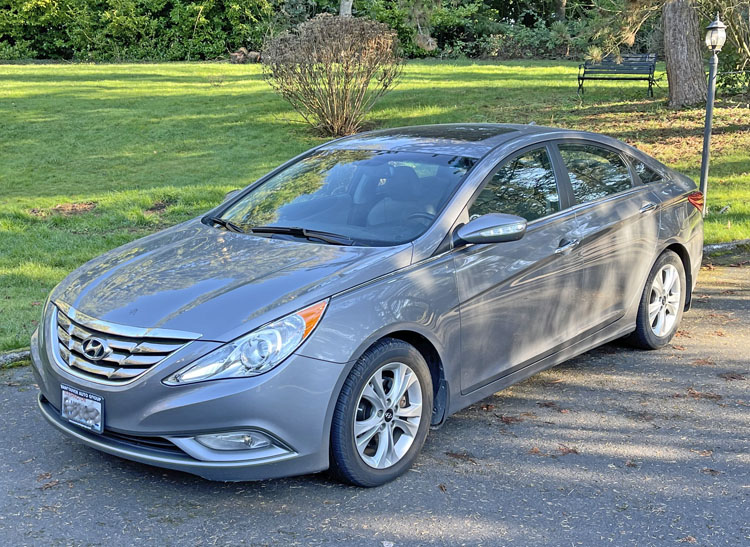 1994 Buick Roadmaster Estate Wagon, 132000 miles,
Blue/blue leather, good condition interior and exterior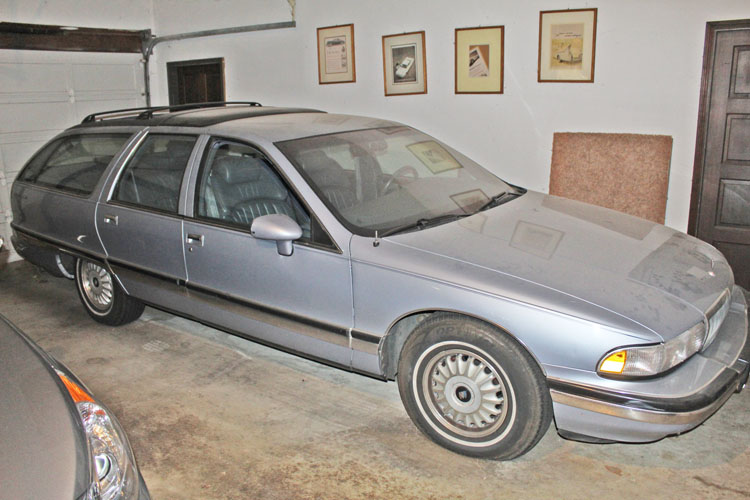 I fell way behind on this list....
Sold! (in 2019)
2006 Chevrolet Malibu V6 4 Dr Sedan LT, only 60,300 miles Current tags, tires have less than 25000 miles on them, extended warranty purchased last year for $3700 covers to 160,000 miles or July 2023! Lady owner quit driving at age 94, well cared for, usual LOL scuffs on the bumpers, body has one small scratch, interior and exterior are good.
Sold! (in 2018)
2003 GMC Envoy SLT XL, VIN 1GKDT13S63220xxxx, 86000 miles, Silver grey/grey leather,
running boards,Large crease in passenger rear door, rear wheel well, otherwise good interior and exterior SOLD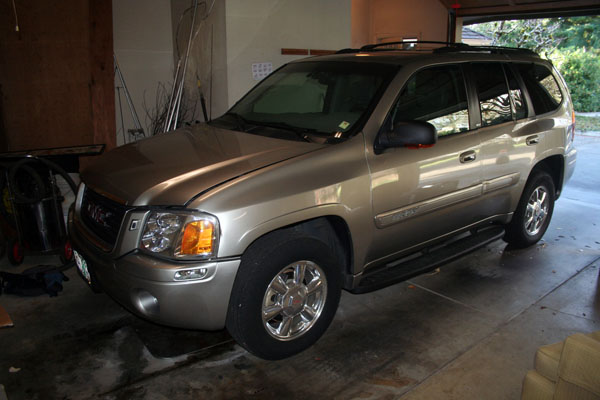 Sold! (in 2016)
2011 Honda CRV
I had a customer waiting for a car like this one so it sold without being listed here SOLD
1975 Dodge Tradesman 3000 Camper Van SOLD
1999 Ford Escort, only 60,000 miles SOLD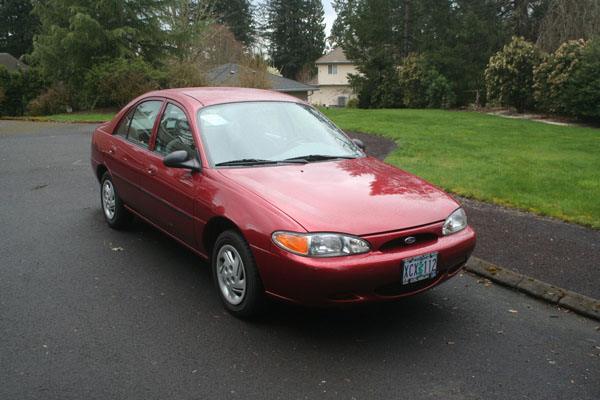 Sold! (in 2014)
1994 Toyota Supra Twin Turbo, automatic transmission, 90K miles, excellent condition inside and out SOLD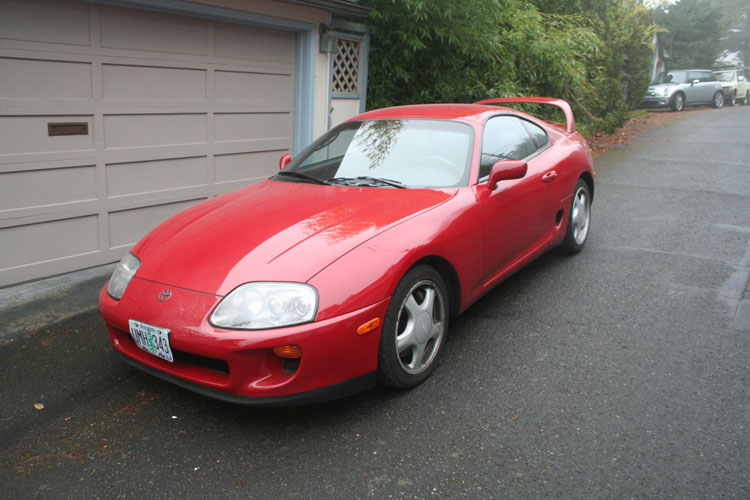 Sold! (in 2013)
1973 VW Super Beetle, Amazing Low Mileage One Owner Car, Body is Excellent,
Metallic Green paint, Just Serviced, Runs Great SOLD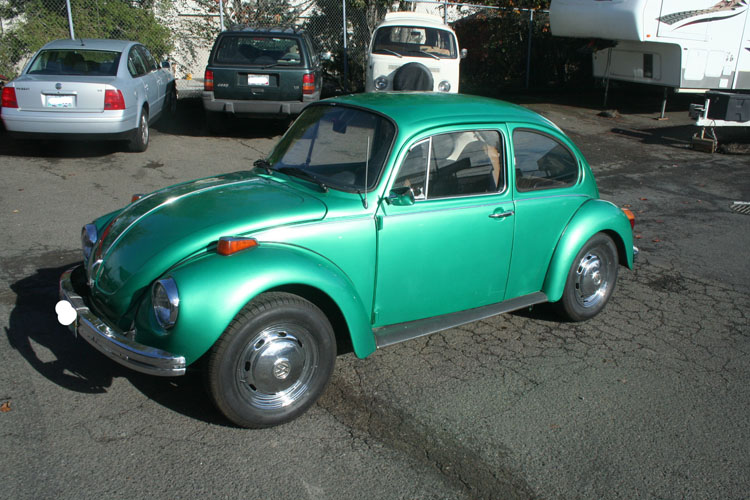 1970 VW Camper, Amazing 112K One Owner Car, Everything Works,
New Clutch and Brakes, Just Serviced, Runs Great SOLD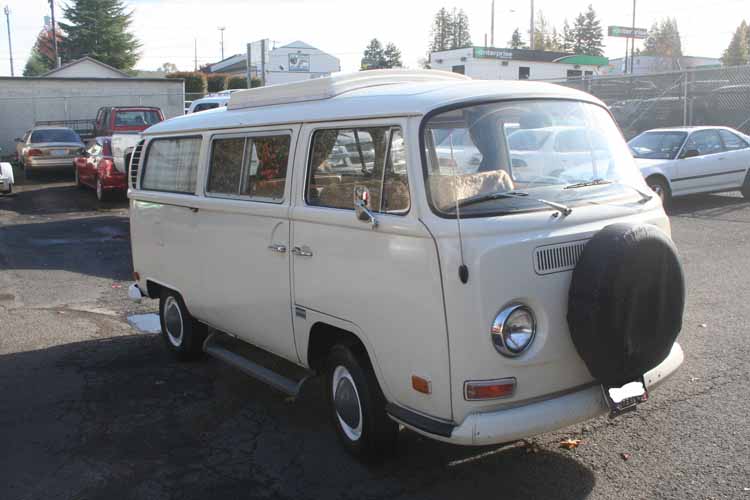 Sold! (in 2012)
2000 HONDA CIVIC LX, ONE OWNER, VERY LOW 61700 MILES
Automatic, 4 cyl., blue, gray cloth, new Toyo tires, all receipts, no accidents.
Body in excellent condition, only problems are minor on the bumpers,
interior very good, everything works, great high MPG vehicle with a lot of
miles of life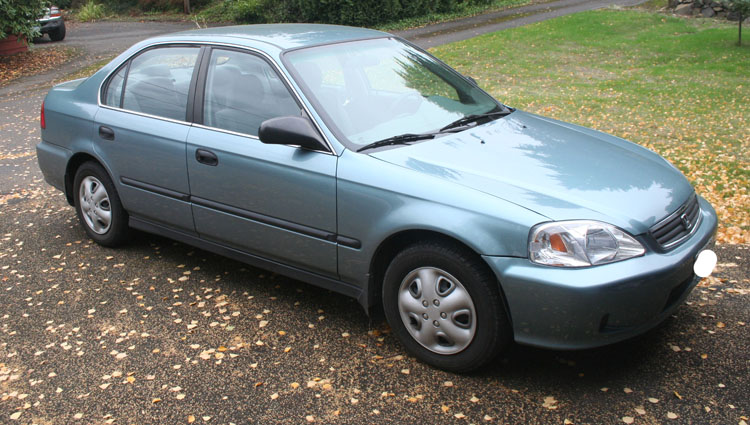 Sold! (in 2011)
2003 Honda Civic EX, 42000 miles,
automatic, 4 cyl., blue, gray cloth, moon roof, I had a buyer for this, so never even took a picture. SOLD
Circa 1980 Kubota L245DT Tractor, very low (552) hours SOLD
This tractor sat under cover for quite a few years, thus the very low hours. I had to transported to Moen's
in Gresham, who have just put it into fine running order. They say it's a great tractor with no noticeable
problems. This is the much more desirable 4 wheel drive version. The brush hog and tiller that were
with this tractor were stored in a field and have not fared so well - the word from Moen is they would cost
more to restore than they are worth. The buyer of this tractor is welcome to both items for no charge.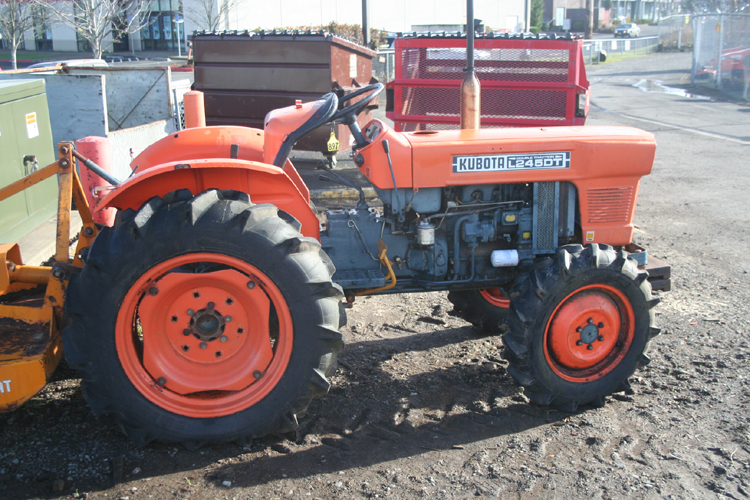 1951 Chevy Styline Business Coupe, BARN FIND! odometer reads 87,000 SOLD
This car was last licensed in 1976, and has been in a garage ever since. We have not tried to make it run,
but have removed it from it's tight enclosure and is now available for viewing.
The good: body is straight, chrome is remarkably good, interior headliner and dash are very nice.
The bad: all four fenders have dents, the paint job is poor, the tires are shot, the driver's side window is cracked,
the seats crackle when you sit in them, and the upholstery is shot.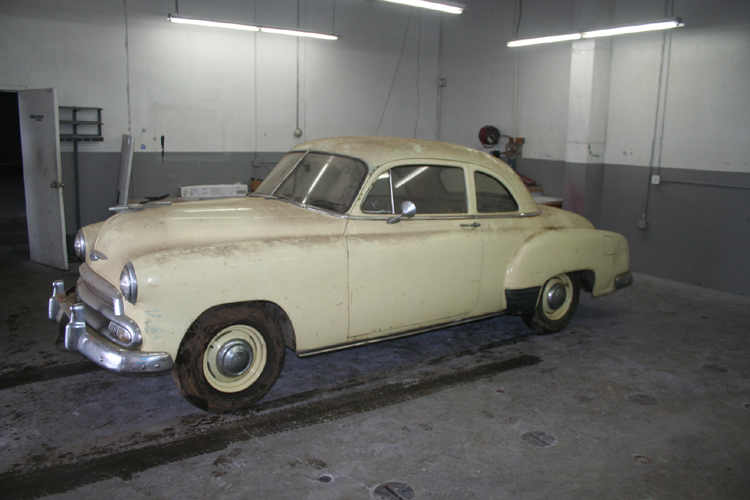 2002 Jaguar S Type, only 14,500 miles, one owner SOLD
This car looks and drives like a brand new car. Although there is a clean title, it has undergone major repair
(almost 4 years ago), after the car hit a Fred Meyer light pole (she lined up a parking spot, but hit the gas rather than the brake).
The damage didn't look too bad (the State Farm estimate was $3700), but the actual bill came to just over 17K (I have all of the paperwork -
a lot of the front end was replaced, and Jag parts are very expensive. The repair was professional and perfect,
and after 4 years any issues would have come to light a long time ago, but, as we say, it is what it is.
It has just been detailed, has a couple minor parking lot dents removed, and is as close to showroom new as any
car of this vintage you can find. I'm going to offer it locally for a few days, then auction it on eBay with no reserve.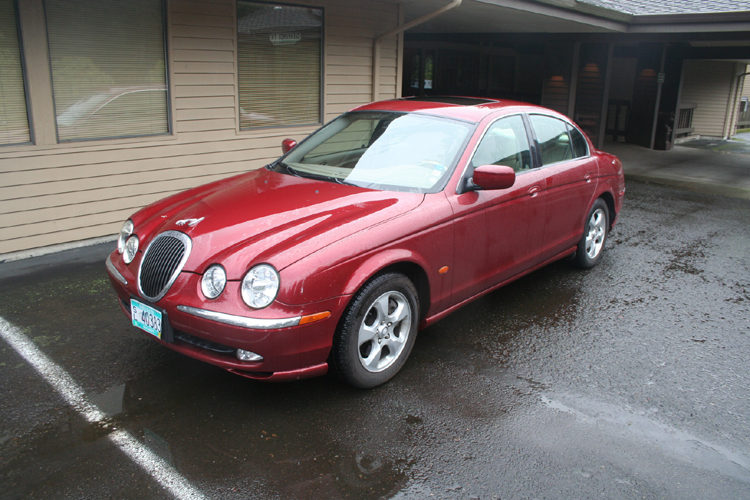 1976 Apollo Motor Home SOLD
a photo is worth 1000 words?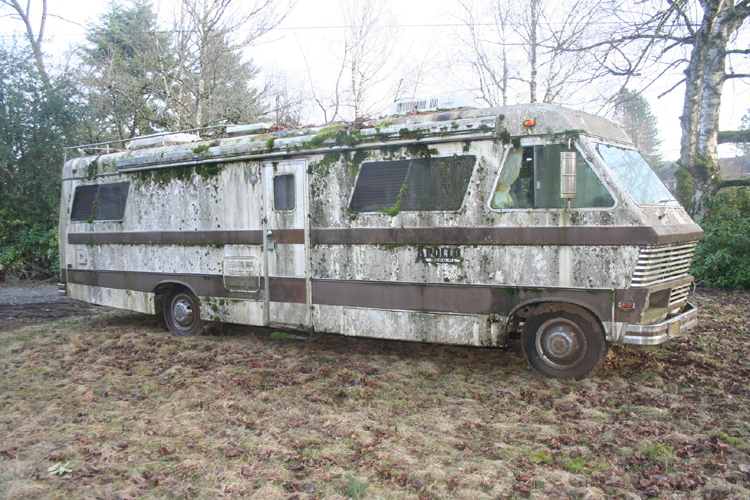 Sold! (in 2010)
1965 GTO, drive train restored by Dana Asselmeier, many interior parts, running SOLD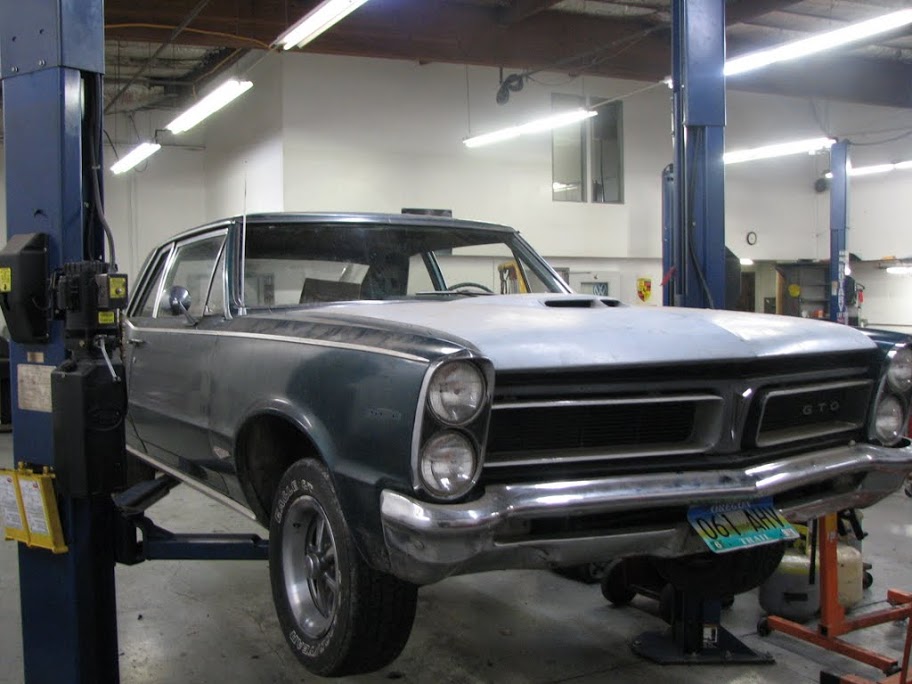 1997 Audi A6 2.3 Quattro sedan, VIN WAUGC84AXUN053058, 208,000 miles SOLD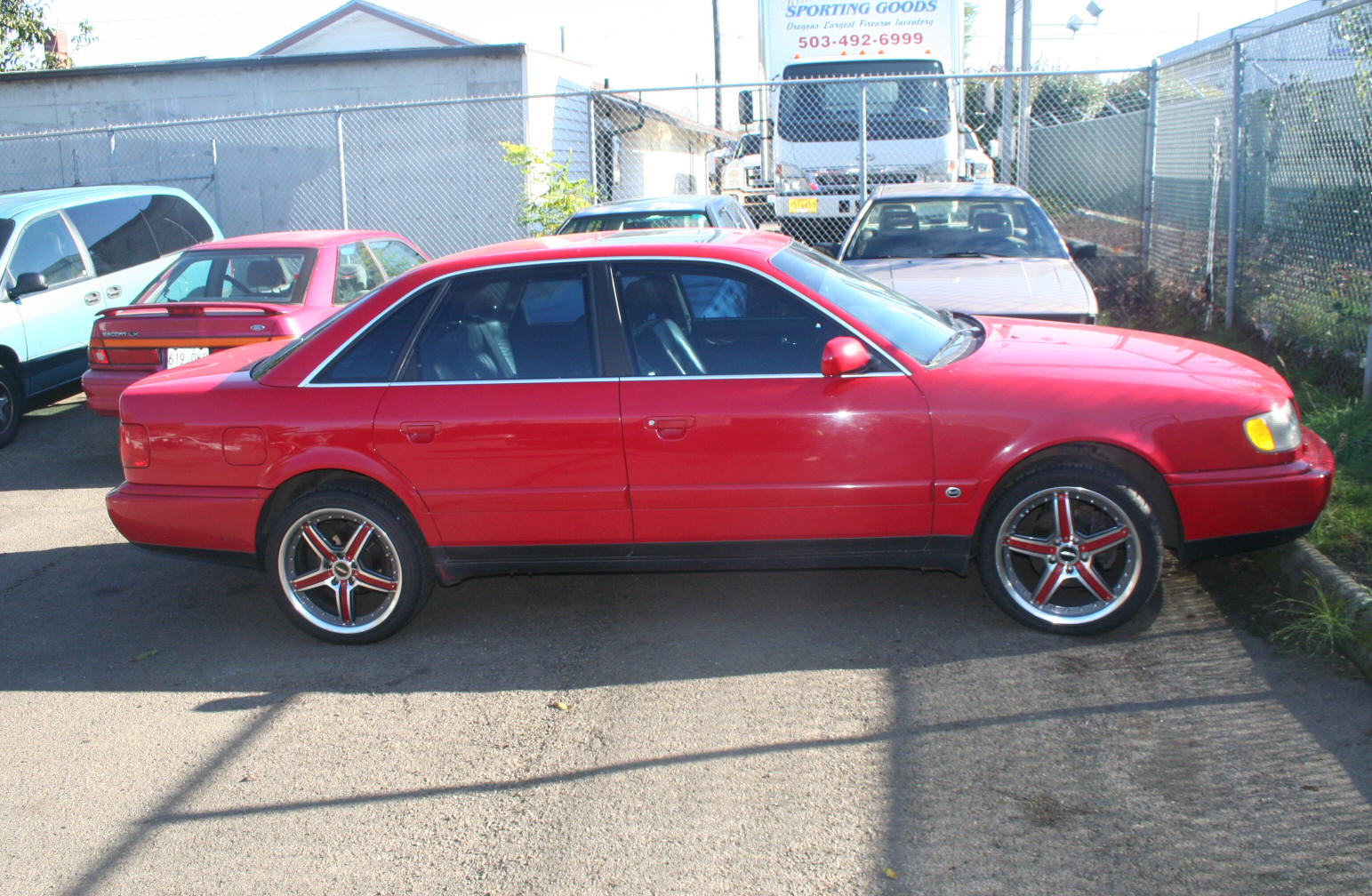 Kawasaki Vulcan 800 motorcycle, 25K miles, VIN JKBUNCA171B506534 SOLD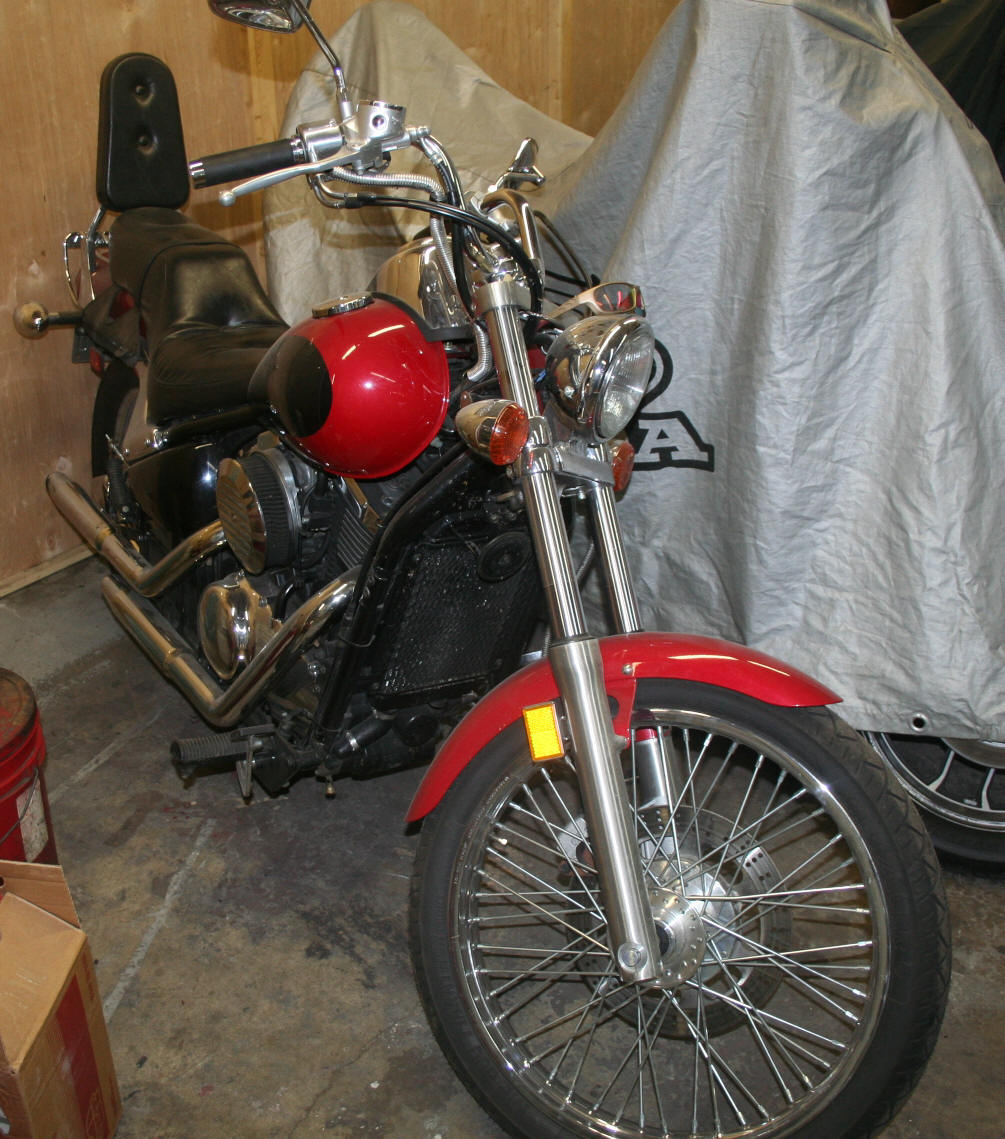 1995 Honda Accord LX, automatic, 4 cyl., white, gray cloth, moon roof, Alpine CD changer in trunk, 64,000 miles
I had a buyer for this, so never even took a picture. SOLD
2007 Buick Lacrosse CX, light metallic blue, cloth seats, only 33,500 miles!, excellent condition, always garaged, with only a couple of the smallest parking lot dings,
interior in excellent condition, with front upholstery protected by car seats, only a few small areas of tape residue away from as new, very clean engine,
tires appear to be new. Nice example of Buick's top of the line model, realistically priced at close to wholesale. SOLD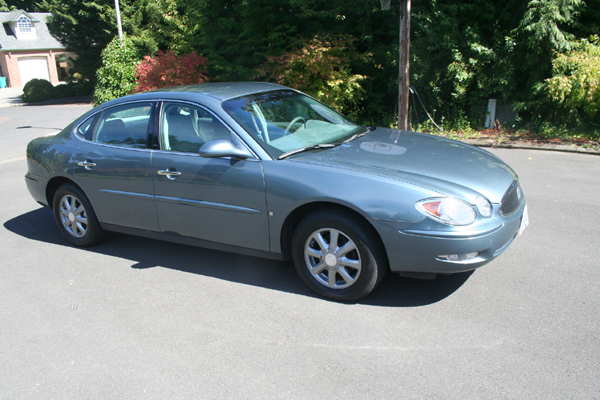 Sold! (in 2009)
2006 Lincoln Town Car Signature LTD, only 10,000 miles!, top of the line option package with in dash 6 CD changer,
Moon roof, HID headlamps, upgraded wheels, trunk organizer, metallic blue exterior, dove white leather interior, Window sticker price in 2006 was $48,920.
Current Bluebook is in excess of $21,000, and actually that figure tends to be low on super low mileage cars.
This car has a Mobility scooter and a hydraulic swing arm lift in the trunk (original cost over 3,000), but that can be
removed if you are not interested. The car has a very small parking lot dent in the driver's side door that I intend to get removed
(my cost less that $50), but is in otherwise perfect condition. It even smells like a new car. SOLD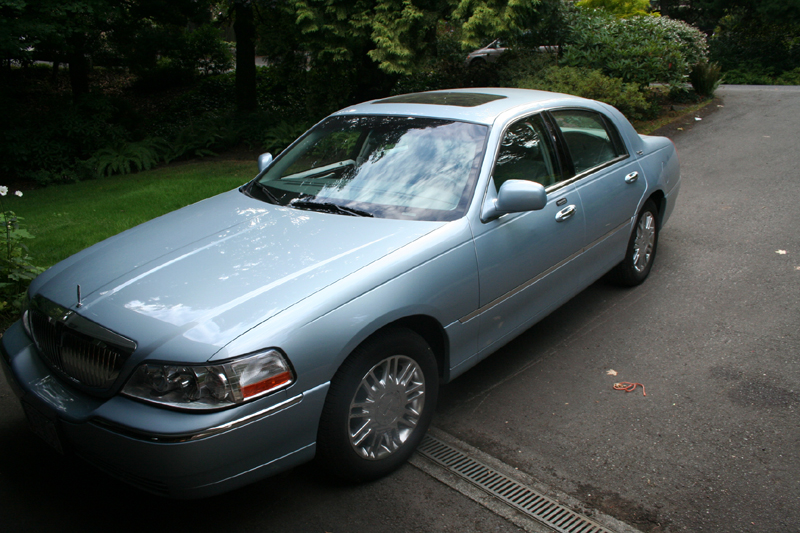 2008 Toyota Prius Hybrid Touring, 6K miles, top of the line option package #6, SOLD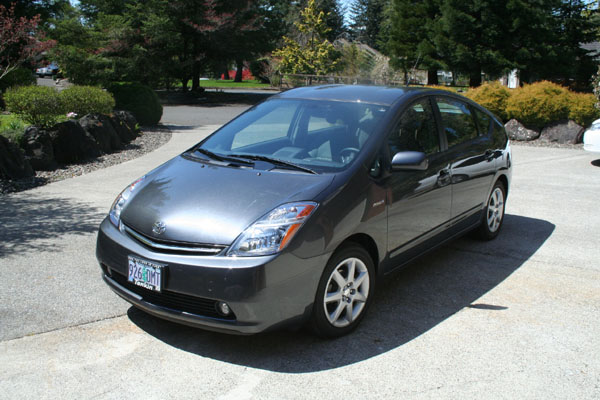 Sold! (in 2008)
1989 Blazer Silverado, 91K miles, clean one owner car SOLD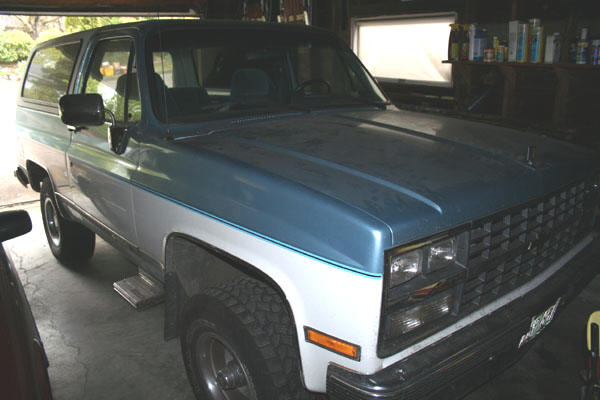 1991 Buick Regal SOLD
30K miles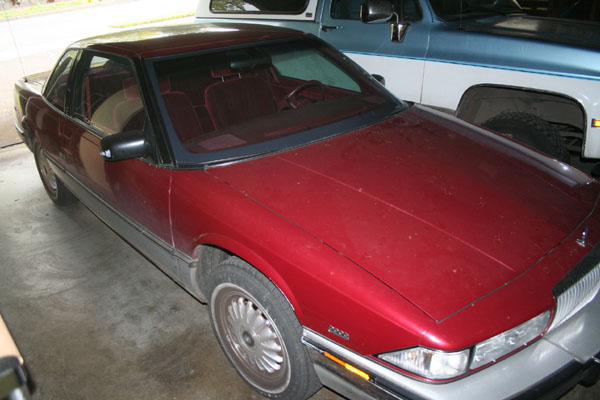 1997 Geo Metro SOLD
manual, Sony stereo
41K miles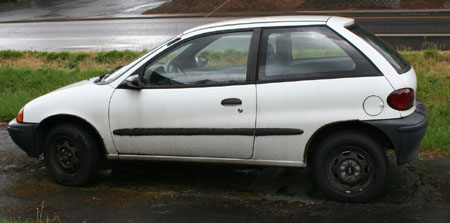 2008 Scion XB SOLD
Teal exterior, cloth interior, automatic, only 10,500 miles
Offered at my Vista Hills sale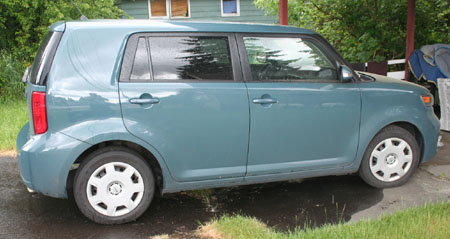 Sold! (in 2007)
1990 Dodge Omni SOLD
White exterior, blue cloth interior, 141,000 miles
Looks terrible, runs (sort of), beat up interior and exterior.
(Hey, I sell it all, not just the good ones!)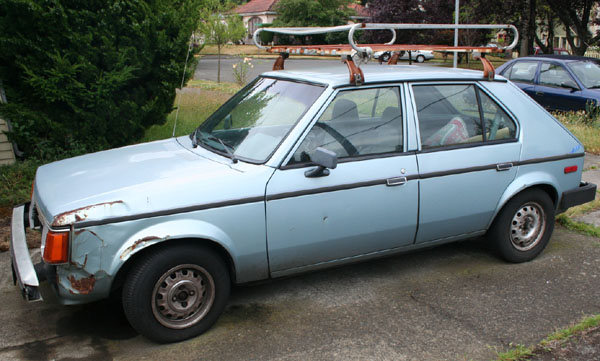 2002 Lexus SC300 SOLD
Silver exterior, leather, only 40,000 miles, like new condition
I had a customer waiting for a car like this one so it is sold
1998 Toyota Corolla LE SOLD
Black exterior, gray cloth interior, only 23,300 miles.
Runs great, body very straight, well taken care of one owner car.
Service records in glove box. No dents or scrapes on the body,
interior excellent, non smoker.
I had a customer waiting for a car like this one so it is sold
1996 Buick Regal, Clean, Smoke Free, VIN 2G4WB52M9T1428610 SOLD
White exterior, blue cloth interior, only 62,300 miles.
Runs great, body very straight, well taken care of two owner car.
Service records in glove box. New brakes. No dents or scrapes on the body,
plastic bumper trim has minor scrapes that have been painted over,
interior excellent, non smoker.
Owner inherited a newer Regal from an estate I handled,
and has asked me to sell this car for her. Current Oregon title.
Sold! (in 2006)
A real 1973 Ferrari Daytona would cost over a quarter million.
Just like the cars on the first 2 seasons of Miami Vice, you can have the look for a small fraction of the price!